Can I Take Camera Batteries on a Plane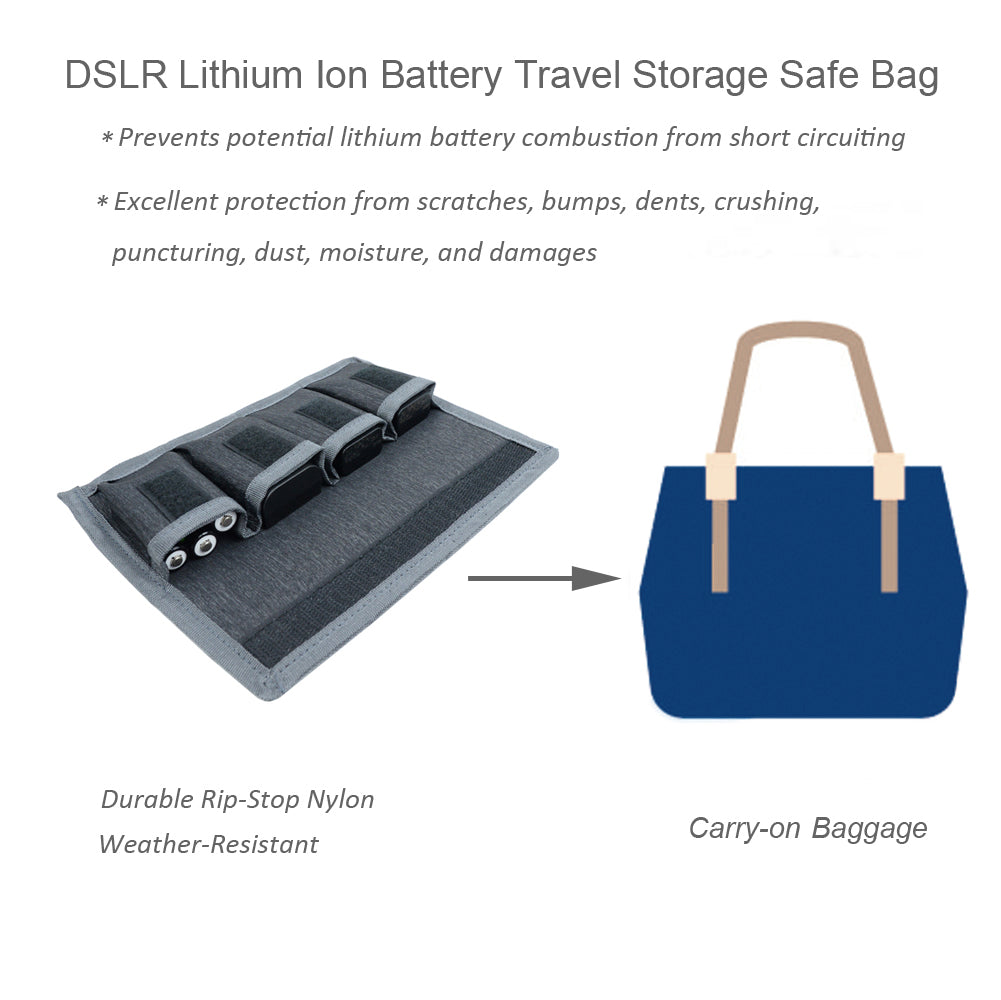 If you are planning on travelling on Airplane with spare/replacement batteries for cameras in the near future, there are some rules you should know about.
Spare (uninstalled) lithium ion and lithium metal batteries must be carried in carry-on baggage only. When a carry-on bag is checked at the gate or at plane side, all spare lithium batteries must be removed from the bag and kept with the passenger in the aircraft cabin.
The rule is essentially a proactive step to prevent disasters caused by potential lithium battery combustion from taking place in the cargo of a plane. 
Battery terminals (usually the ends) must be protected from potential short circuit (i.e., the terminals must not come in contact with other metal) by keeping the batteries in their original retail packaging, placing tape across the contacts to isolate the terminals, using a battery case, using a battery sleeve in a camera bag, or putting them snugly in a plastic bag or protective pouch.
Batteries must be protected from damage. Keep each battery away from other batteries and metal objects such as coins, keys, and jewelry.
Pack your batteries carefully to avoid crushing, puncturing, or any high degree of pressure on the battery, which can result in an internal short-circuit and risk overheating and fire.
Designed to safely and conveniently hold and transport batteries for photographers, the DSLR Battery Travel Safe Bag is a perfect solution for you to store your camera batteries on airplane!
Made from durable rip-stop nylon, the weather-resistant DSLR battery travel storage bag offers reliable storage, and transportation, and excellent protection for your lithium batteries from dust, moisture, scratches, bump, dents, and damages.
The 4-slot DSLR battery case holds up to four lithium-ion DSLR spare/replacement batteries of standard size or multiple AA/AAA batteries.
The lithium-ion battery safe bag protects battery terminals from short circuit on airplane to comply with the regulation: 49 CFR 175.10(a)(18), effectively preventing damage from combustion, greatly reducing the possibility of igniting surrounding objects.
Compatible with batteries found in most standard size camera bodies, such as Nikon D810 D750 D800 D600 D300S D7200 D7000, Canon 5DMKIII, 7D MKII, 60D, Sony A77, Fuji X-T1, etc. Suitable for Canon LP-E6 LP-E8 LP-E10 LP-E12, Nikon EN-EL14 EN-EL15, Sony NP-FW50 NP-F550 NP-FM500H batteries, and AA/AAA batteries.
Secure hook & loop closure with top-fold design. It also helps to keep batteries warm in cold weather, prevents batteries from losing a lot of power at low temperature.
Get one DSLR battery travel storage carry case for your camera batteries or cell phone batteries, be a smart and happy traveler and enjoy the hassle-free trip with peace of mind!